Recently, many people have asked me about the progress of 'super fiber', and in fact, we are currently conducting the third round of testing.

First of all, the conclusion is that Matcha Color will no longer be released and will only exist as a historical version of Oumo.

There are three reasons:
1. Color matching issue, different from our imagination, it is difficult to match the matcha color with the shaving handle, and no color can perfectly match the matcha color.
2. The hair tip still hasn't reached its ideal state, although it looks' excellent '.
3.The curvature of the super fiber is not ideal, although it can be opened, it cannot meet the ideal standard.
Although from the picture, everything else looks good except for the color. For example, this frontal photo.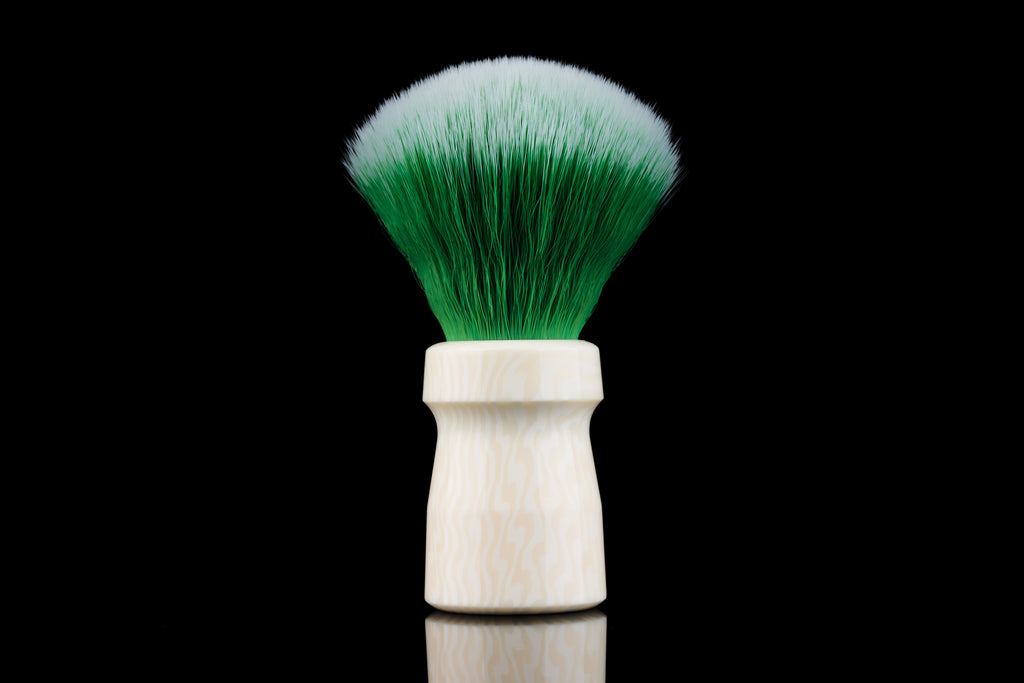 Compared to other famous synthetic hair products, we prefer to create a product with balanced performance that is not too soft or too hard, has a gentle touch, and has excellent ductility and elasticity.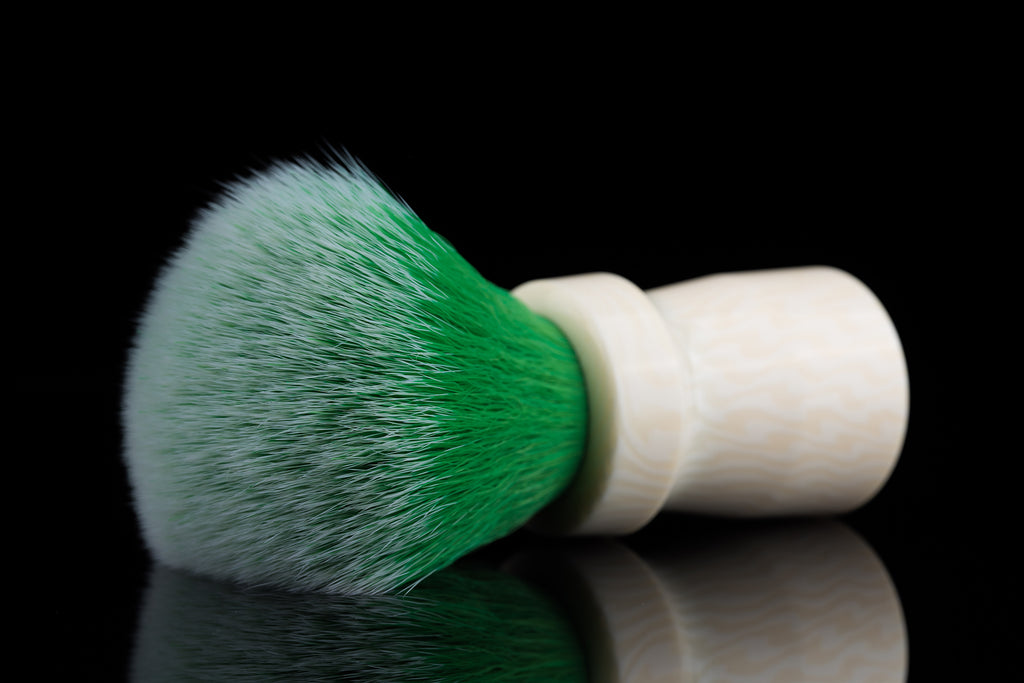 In a completely dry state, the hair peak exhibits a very gentle state, but there is a very subtle scraping sensation when pressed and touched.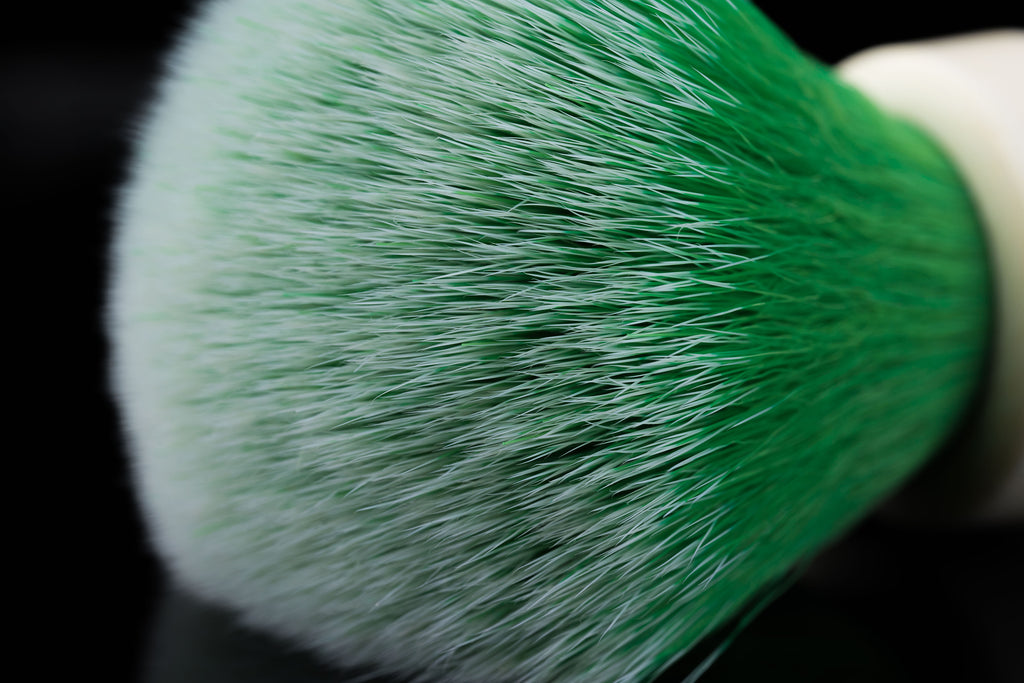 I enlarged the details of the image to make it easier to observe.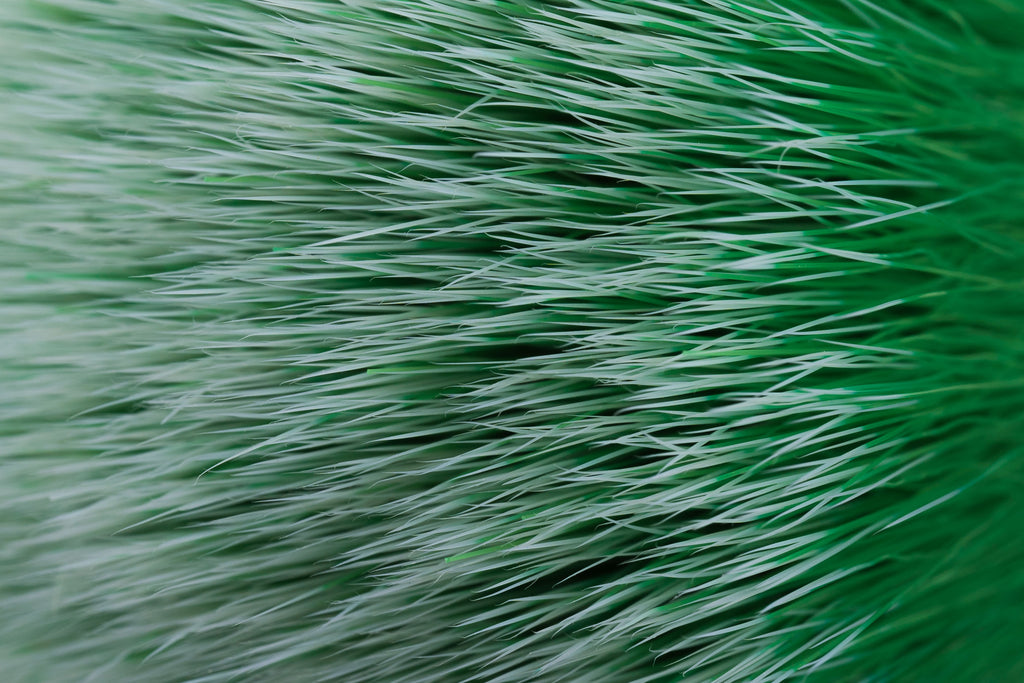 From the details, it can be seen that there are several inverted hairs, but this pricking sensation is definitely not caused by these inverted hairs, as this pricking sensation is very large in area and concentrated in the center area of the press.
In terms of density selection, we have increased the density by 15% on top of the general density, achieving a more saturated touch and also strengthening the backbone to a certain extent.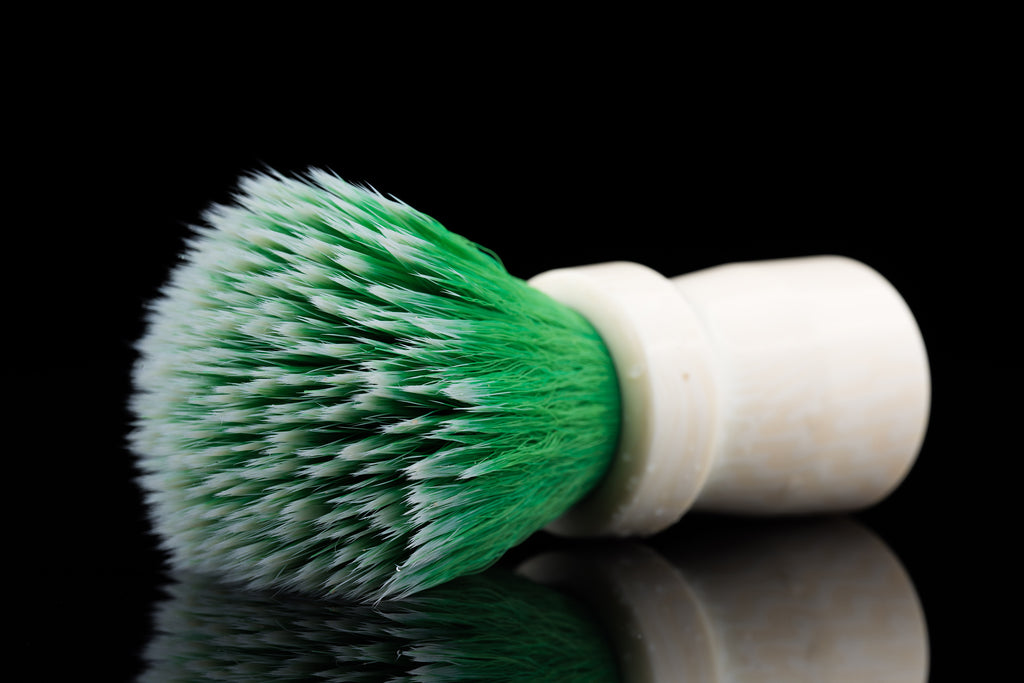 In a wet state, the hair tips tightly adhere together, indicating that the super fiber has a decent water storage capacity, but the protrusions formed are not large enough.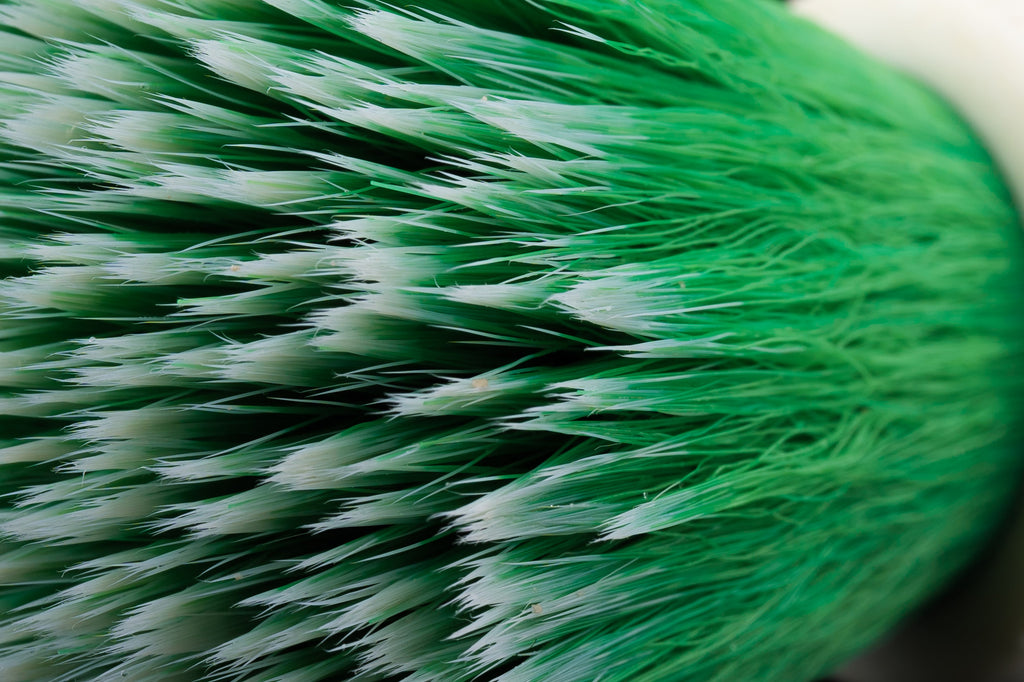 Let's zoom in on the details, which is more conducive to observation.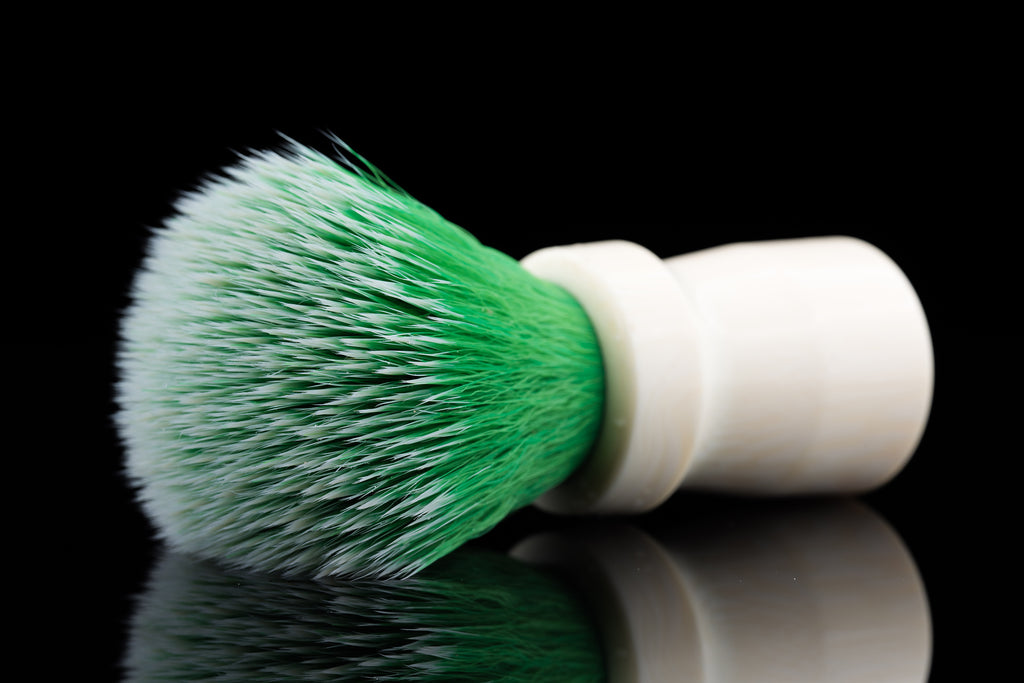 In a semi dry state, the adhesive protrusions are still retained.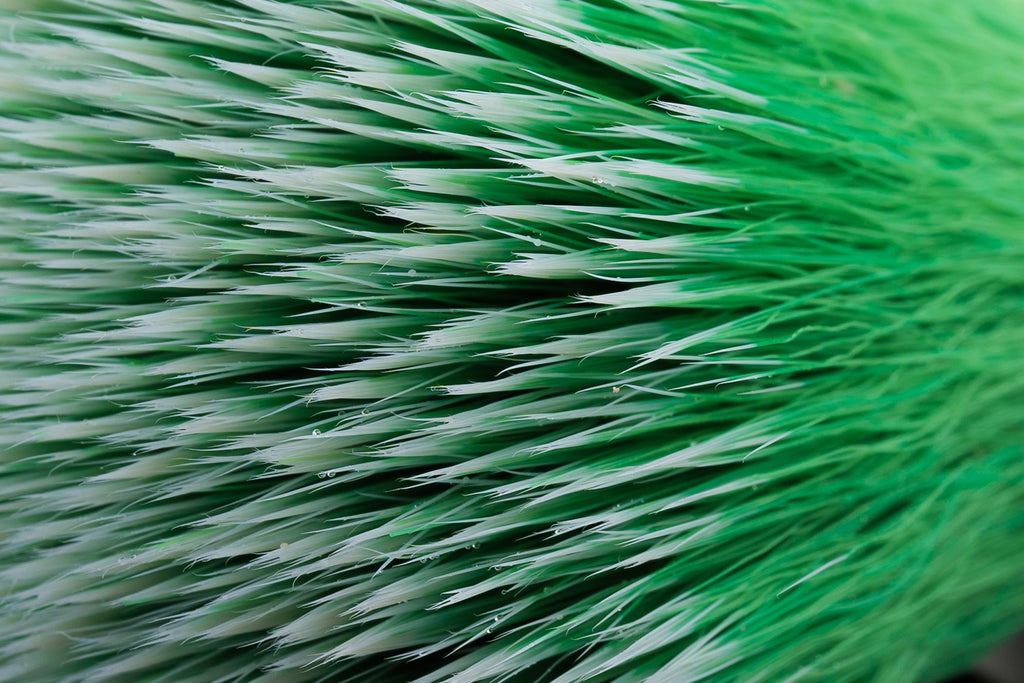 We still need to zoom in on the details.
In summary, if according to my standard for super fiber, it still needs to extend the hair tip while increasing the curvature to make it easier to open.

I think the fourth test should be able to improve these details.

If everything goes smoothly, the super fiber will be officially released by the end of May.

Most importantly, we will switch to a color that perfectly matches most shaving handles. I believe it should be a deep and passionate color, and I need to think carefully.


Thank you.
carry